Bringing comfort and joy to your bed is a wonderful, welcoming way to let your guests feel at home this holiday season.  So far we've covered the mattress pad, feather bed, sheets, and bed pillows.  Let's finish with the layers that keep us warm and cozy…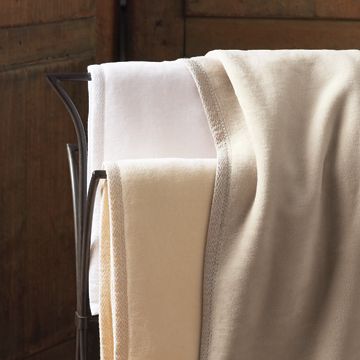 Did you know that for every degree a thermostat is lowered, you can save around 3% on your energy bill? A great way to realize a great savings is by paying attention to the next 3 layers.
5.  The Blanket: Blankets come in a many different weights and fibers, and should be chosen based on your needs.  Cotton blankets usually have a textured weave that allow it to breathe while still providing a light layer of warmth.  Bamboo blankets are relatively new, have a silky feel, and provide a medium amount of warmth.  Microfiber filled and down filled blankets usually have a grid stitching to keep the fiber from shifting.  They're usually thin and light weight, but you can expect a medium warmth from this blanket.  Some blankets are plush, feeling soft and cozy.  Others are made of wool, sometimes scratchy, but always bringing warmth.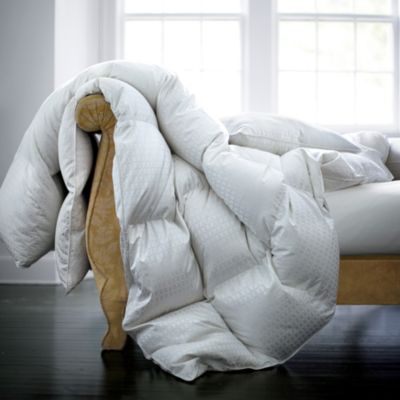 6.  Comforter: "Fill" is the best insulator and keeps you warm by trapping heat.  Comforters can be found with fiber fill, down, feathers, or silk.  The tighter the fill is compressed, the warmer the comforter.  You'll find that a good comforter is described by it's weight.  The heavier it is, the warmer it is…and the more expensive it is.  I've found that some down/feather comforters trap in too much heat during the night.  So I've discovered that a silk filled comforter is a fiber and weight that works best on my bed.  When it comes to sizes, it pays to read the label.  Just because it's labeled as a king comforter doesn't mean that it will fit your king sized bed.  In some instances, you'll need to check with a linen store or an interior designer to locate the correct size for your bed.  To get the proper dimensions, measure your bed from top to bottom and then from the mattress top to the bottom of the foundation (referred to as the "drop").  Next measure from side to side, and the desired drop on each side.  That will give you the correct dimensions for your comforter.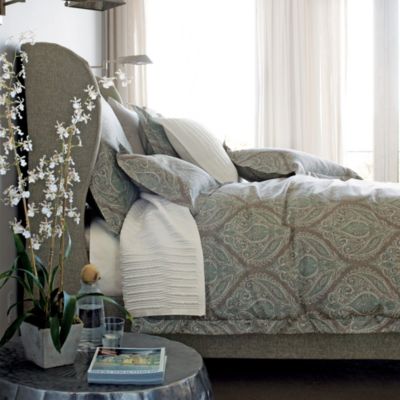 7.  Duvet Cover: These are designed to be decorative covers for your comforter.  Before making your purchase, decide how you plan to use it.  Will it be used nightly for warmth, or taken off the bed?  This will help you in your fabric selection.  Some people like to use a light weight upholstery fabric as their duvet cover because it is the perfect fabric to complete their design look.  But if you plan to use the duvet on a daily/nightly basis you'll want to make sure that the insert is fixed and stable inside.  So check that your duvet has a way to attach the comforter inside.  This should be snaps or ties in each corner and the center of each side.