Do you ever find yourself playing around in your kitchen, preparing dinner for your family or guests, and suddenly realize that it's not as easy to entertain as it once was?  Are too many cooks making the space seem crowded?  Or there's a baby to hold, but you need to open the pantry door.  Maybe you're just sick and tired of getting on your hands and knees to grab that platter you've stored way in the back of your corner cabinet. 
     We've all been there a time or two. And those are the times we know our kitchen design is just not working for us the way it used to.  Life is always changing.  Some years we love hosting large dinner parties, playing tennis, and juggling our kids' activities.  And some years we have full time jobs and want to cook, eat, and clean up as quickly as possible.
     What I've noticed is that our changing interests and lifestyles are impacting the way kitchens are designed today.  I see it in the requests that I get from clients, and I see it in the design magazines that I buy.  So let's take a look at the top 10 kitchen design trends that help us love our kitchens again.
1.  Keep a clear, open floor plan with at least 36″ between cabinets, islands, and walls.   If two people are cooking at the same time, 42″-45″ is even better.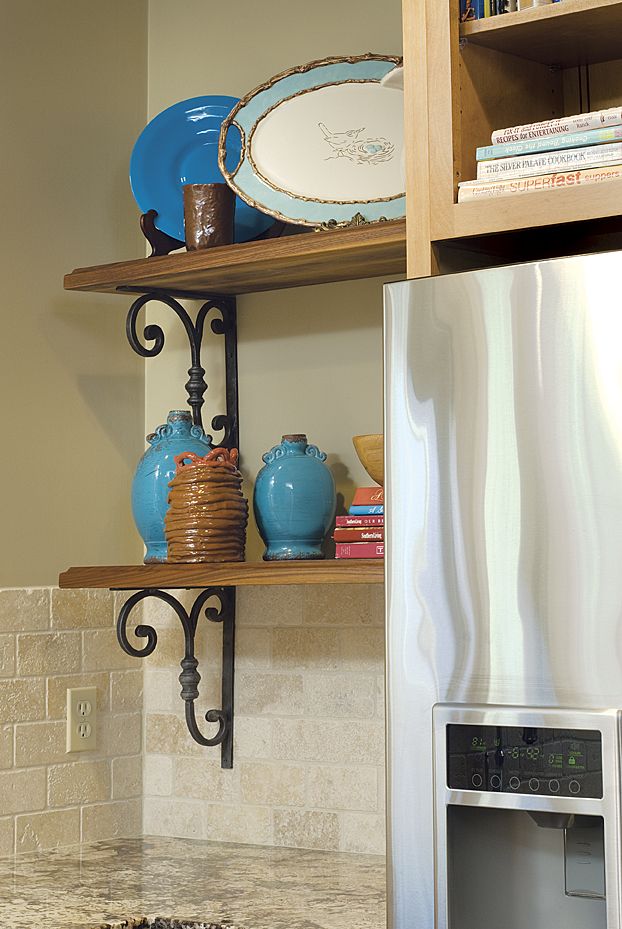 2.  Fewer wall cabinets or none at all- Having no wall cabinets gives a more contemporary or urban look that's clean and uncluttered.  Shelves with brackets can also give the same look.  But by adding decorative brackets, you can instantly have a farmhouse look.  Keep in mind that whatever is displayed on the shelves should be displayed with care.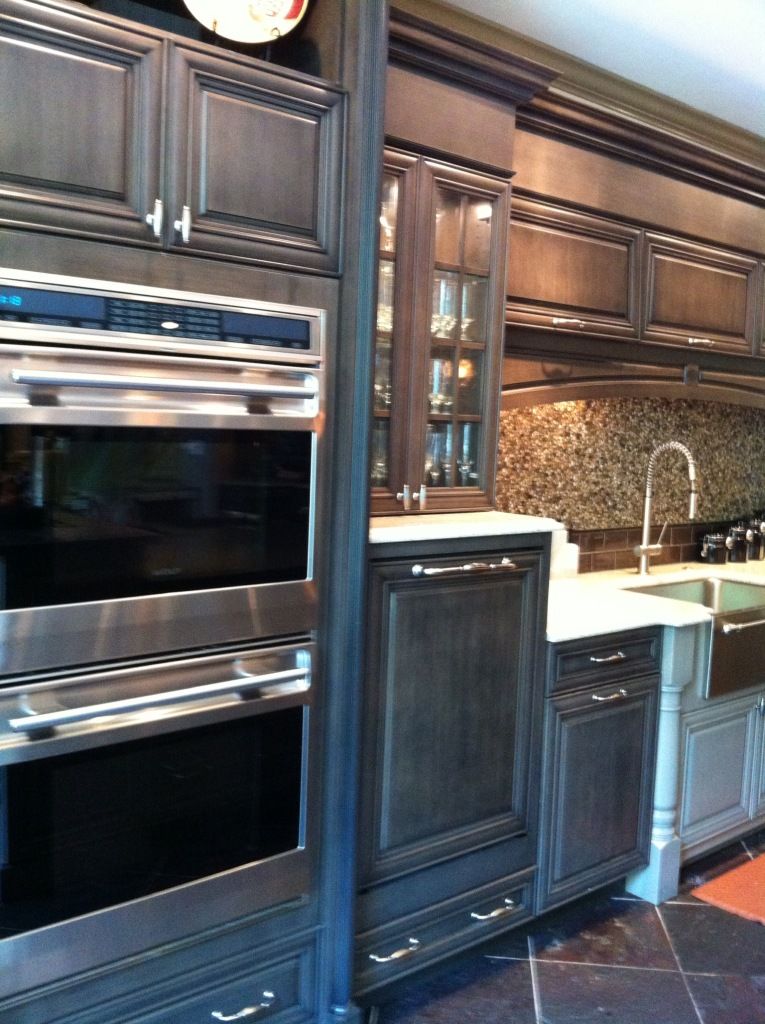 3.  Appliances are at a comfortable height.  Homeowners are asking for raised dishwashers and microwaves at shoulder height instead of over the cook top.  Placing two ovens side by side at waist height not only looks great, but makes taking food in and out so much easier.
4.  Drawers are replacing cabinets with roll out shelves.  The desire to eliminate one step in the process, opening the doors first, is the driving force of this trend.
5.  Dish drawers to replace the wall cabinet for dishes.  Pegs keep your dishes in place so they don't slide around.  And think how much easier it is to lift up a stack of dishes instead of lifting them down.  Even preschools are using dish drawers so the children can help with table setting!
6.  Doors that go away – fold to the side, swing up or recess in – get out of the way so that you can access what's inside.  We've all seen the appliance garage with tambour doors.  Now imagine it with a swing-up door or a pocket door.  Swing-up doors are also used in wall cabinets in more contemporary cabinets. 
7.  Multilevel island with knee space – Being able to sit to do a task in the kitchen is helpful for any age or ability.  A lower level counter is a frequent request from clients who love to bake.  Rolling dough or kneading bread is much easier at a 30″ counter height.
8.  Lots of lighting – As we age, our need for lighting increases, so adding overhead, task (under cabinet lights), and ambiance (island pendants) is always a good idea…at any age.  Think of homework in the kitchen while you cook or reading recipes.  We can all benefit from additional, well placed lighting.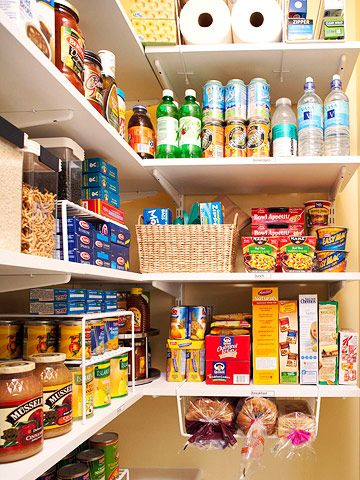 9.  The "Costco pantry" – As our desire to buy in bulk increases, so does the need for a place to store it. 
10. Touch faucets – These hands-free faucets are gaining in popularity for all ages.  They're perfect for messy hands, arthritic hands, and even toddler hands!
Want to learn more about kitchen and bath trends, and maybe a few design tips?  Leave your name and email address in the box on the right.  You'll be able to instantly download our FREE report….and your weekly copy of Life In the Kitchen!