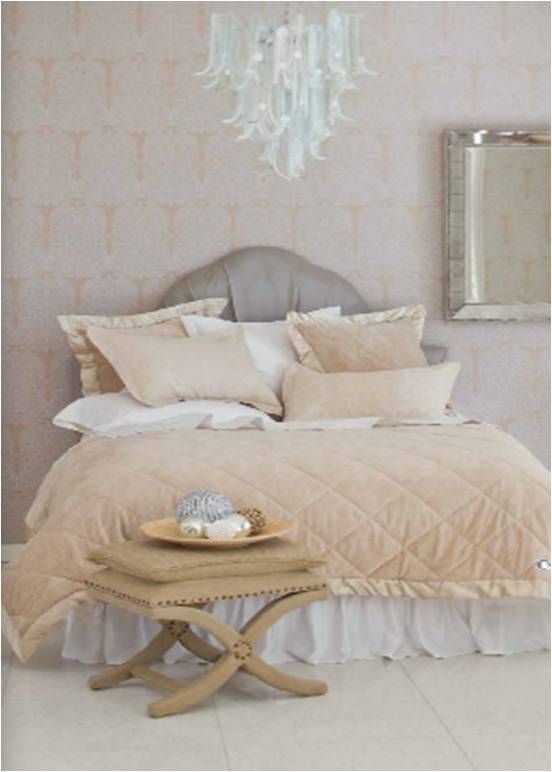 The approaching holiday season means that house guests will be arriving soon, and with it the need for comfortable beds.  We all know that starting out with the perfect mattress will, hopefully, let everyone have a sound night's sleep.  But have you thought about the next step?
This past summer I was given a catalog from a company  called Private Quarters.  They are in the business of selling comfort for your bed, and what I learned from the catalog is that there are 7 layers to a bed.  Now,I've almost always used these layers myself, but it was really interesting to see it placed into a system that you can use for any bed, any time.
1.  Mattress cover – This is the foundation of the bed (after the mattress, of course) and the first layer of comfort.  Having a good mattress cover will ensure that your mattress is protected…and your investment as well.
Did you know…

that if your mattress is tired or worn adding a sumputous mattress cover will make it feel cushy and comfortable again?

For allergies

: Select a mattress pad made of anti-microbial cotton if you have allergies. These mattress pads typically have higher thread counts that act as a barrier between you, dust mites and other allergens in your mattress.

Increase comfort

: Consider a mattress pad or mattress topper with a bit of "rise" to provide a little more cushy comfort at night. Pillow-top or wool-topped mattress pads add uniform padding to your mattress. Down-filled mattress toppers, which rest on top of your bed like a large, flat pillow, provide supreme softness.
2.  Featherbed – Europeans have been using featherbeds for centuries, and they're great for a restful night's sleep.  They are typically 2-4″ thick and filled with goose feathers and down with a thin layer of microfiber on top.   A blend of 50/50 is the most luxurious (and expensive), while a blend of 90(feathers)/10(down) is comfortable and more economical. A feather bed filled with 100% feathers will flatten out quickly and won't provide much support. The baffled box stitching (large grid stitching) keeps the filling from shifting and migrating.  Also, choose at least a 300 thread count for the cover to keep the feathers from poking through.
Learn how you too can create a luxurious bed for your guests (and yourself)  – Read Part 2 Here!