Have you ever considered choosing your color scheme from items you find all around you in nature?  Because I love color so much, I'm always aware of the shades of color, the hues, the tones, and how they interact with each other.
This week my husband surprised me with a beautiful bouquet of flowers.  He said I seemed stressed…I was.  And as I gratefully admired it, I was reminded of Fall and how much I love those colors.  And soon my mind was churning with ways to use them at home.  I started thinking about the natural colors all around us.  I
f you're a little shy about creating your own color palettes,
the colors in spices, fruits, and vegetables are a good place to start.
     Let's look at some beautiful rooms that I found on the Better Homes and Gardens website.  They're wonderful examples of how the colors around us can influence our color palettes.
     The way the designer pulled shades of orange from the bouquet of flowers sets the tone for the room. 
What I love about it is t
he texture on the bed mixed with the pattern on the throw .  It adds a warmth and coziness that makes you want to curl up.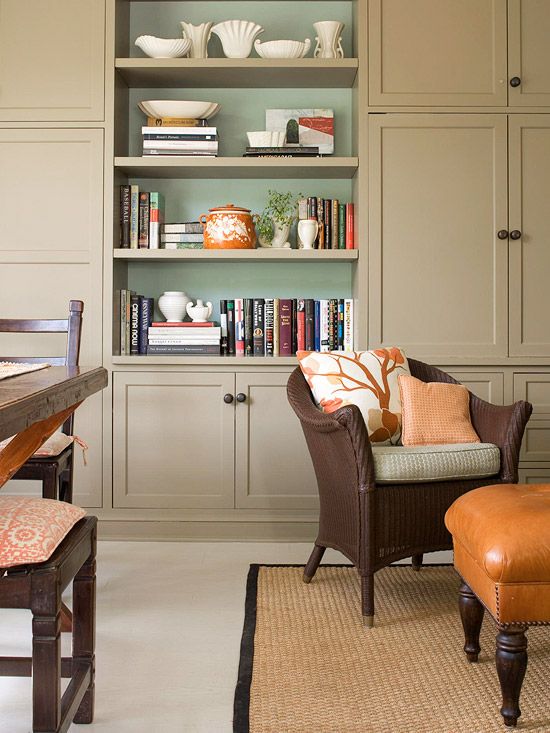 I always seem to be drawn to this color palette, and keep using it in my own home.  The way orange has been added as an accent color brings pizazz to the room.  Blue and orange are opposites on the color wheel, and always work well together.

This room seems very serene to me.  The from the texture of the grass cloth on the wall, to the soothing blue in the painting, everything about it says "sit down and relax".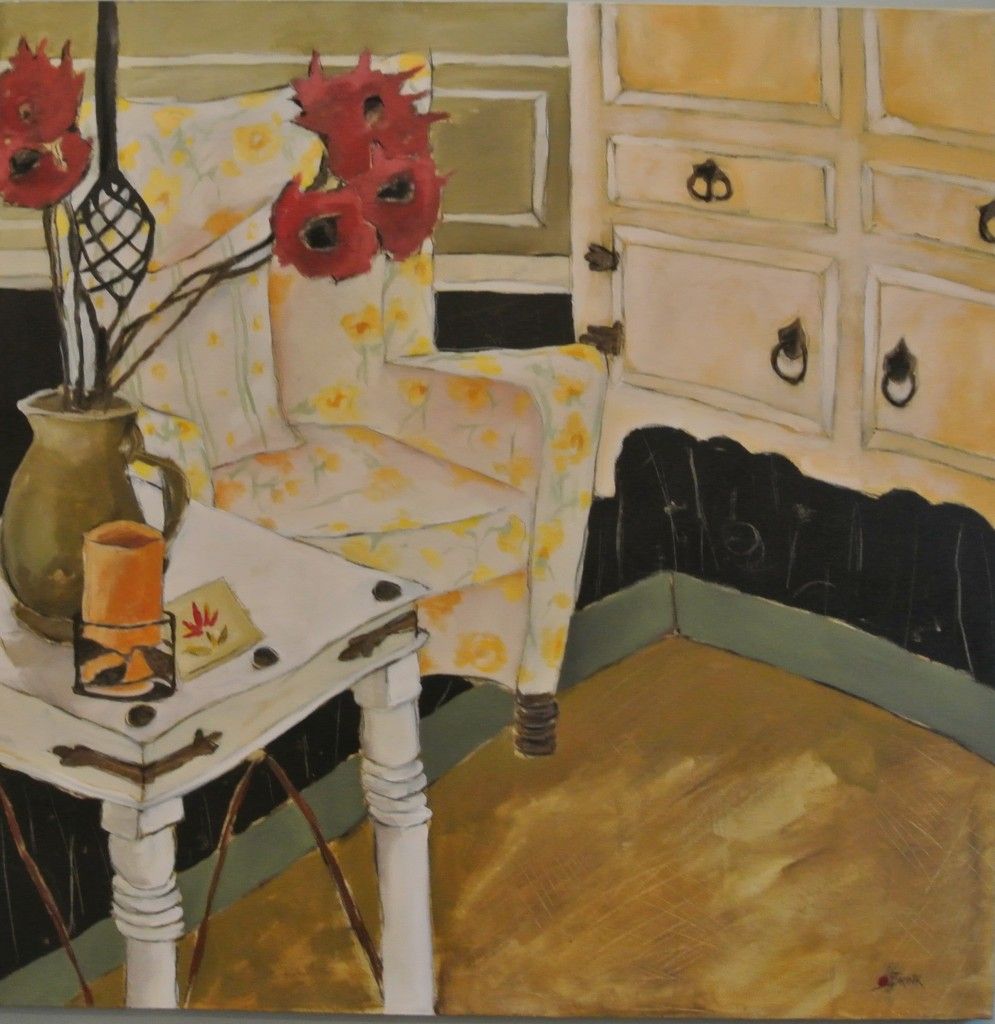 Colors from nature are can often be found in the art we hang on our walls.  Once you find a piece that you fall in love with, it will be easy to move forward with the other colors for furniture, pillow, window treatments, and accessories.  Notice how the red flowers and green vase in this painting can be found in the top picture of spices.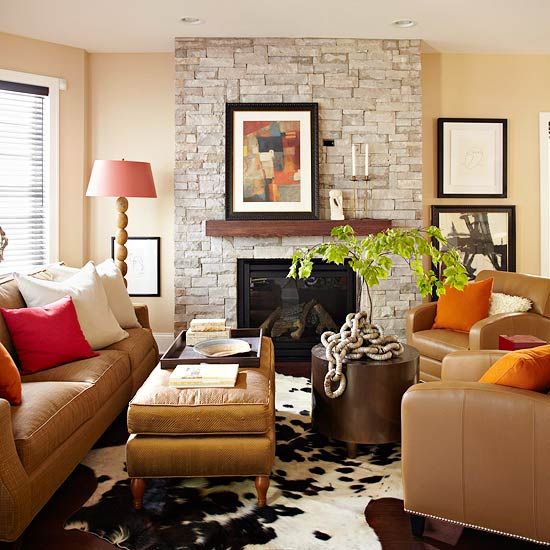 More pumpkin, butternut squash and chocolate colors used to create a warm, cozy living room.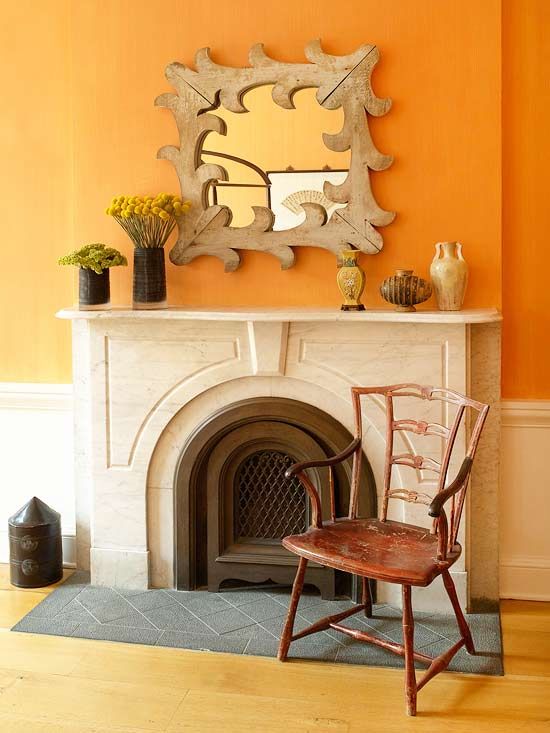 I love the pop of orange on the walls…colors straight from a pumpkin!  Notice the whimsy of the leaf frame on the mirror (more nature).  Adding an antique chair guides us back to a sense of calm.
     So remember to take a walk outside the next time you're stuck on what colors to use for your next project.  I know you'll be excited about what you find! Keep posts like this coming to your inbox! Signup for my report, to the right, and receive my email updates!